ADTO Invites You to Join Us at Canton Fair 2022 Autumn
The 132nd session of the China Import and Export Fair, also known as the Canton Fair, is scheduled to be held online from Oct. 15th -24th. Actually, Canton Fair was a more muted event in 2020 due to the pandemic. However, after the unprecedented success of the previous editions held online, attendees have higher expectations for Canton Fair 2022 Autumn.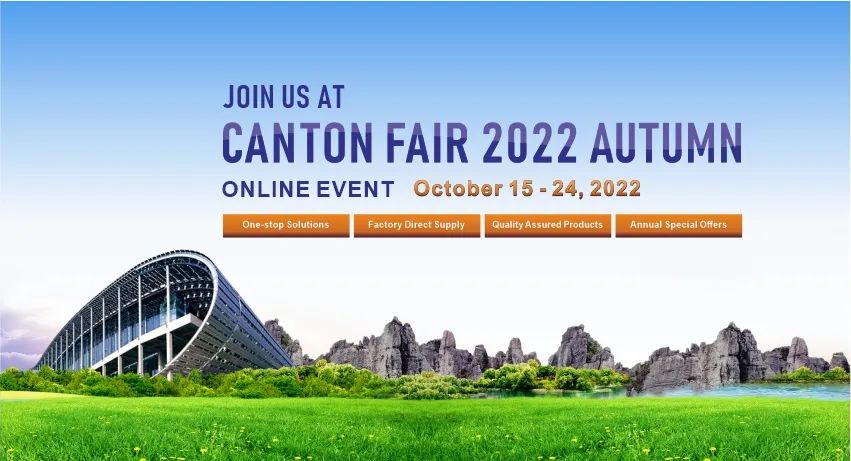 The 132nd Canton Fair is undoubtedly the go-to place for discovering vital solutions. Starting from the 132nd Canton Fair, the service time of the Canton Fair online platform will be extended to half a year. After the closing, in addition to connection display and reservation negotiation, online display, search, virtual booth, real-time communication, trade matching, and other functions will continue to open. Exhibitors can use the "never-ending Canton Fair" platform service all the time to continuously connect with customers and expand business opportunities all day long.
The online platform of the Canton Fair will sort the search results by relevance through professional search engines, and provide multiple dimensions of screening such as industry category, product type, enterprise type, exhibition history, trade mode, and target market. It is easier for exhibitors to be positioned by target buyers to achieve accurate matching. These make the event a valuable opportunity and a great space to network for organizers, exhibitors, and attendees all across the globe. To meet ADTO Group online, please visit the official website: https://www.cantonfair.org.cn/en-US and sign in to your overseas buyer account, then search the keywords "Changsha Xiangjia Metal Material Trading Co., Ltd." or "Hubei ADTO Aluminum Formwork Manufacturing Co., Ltd.".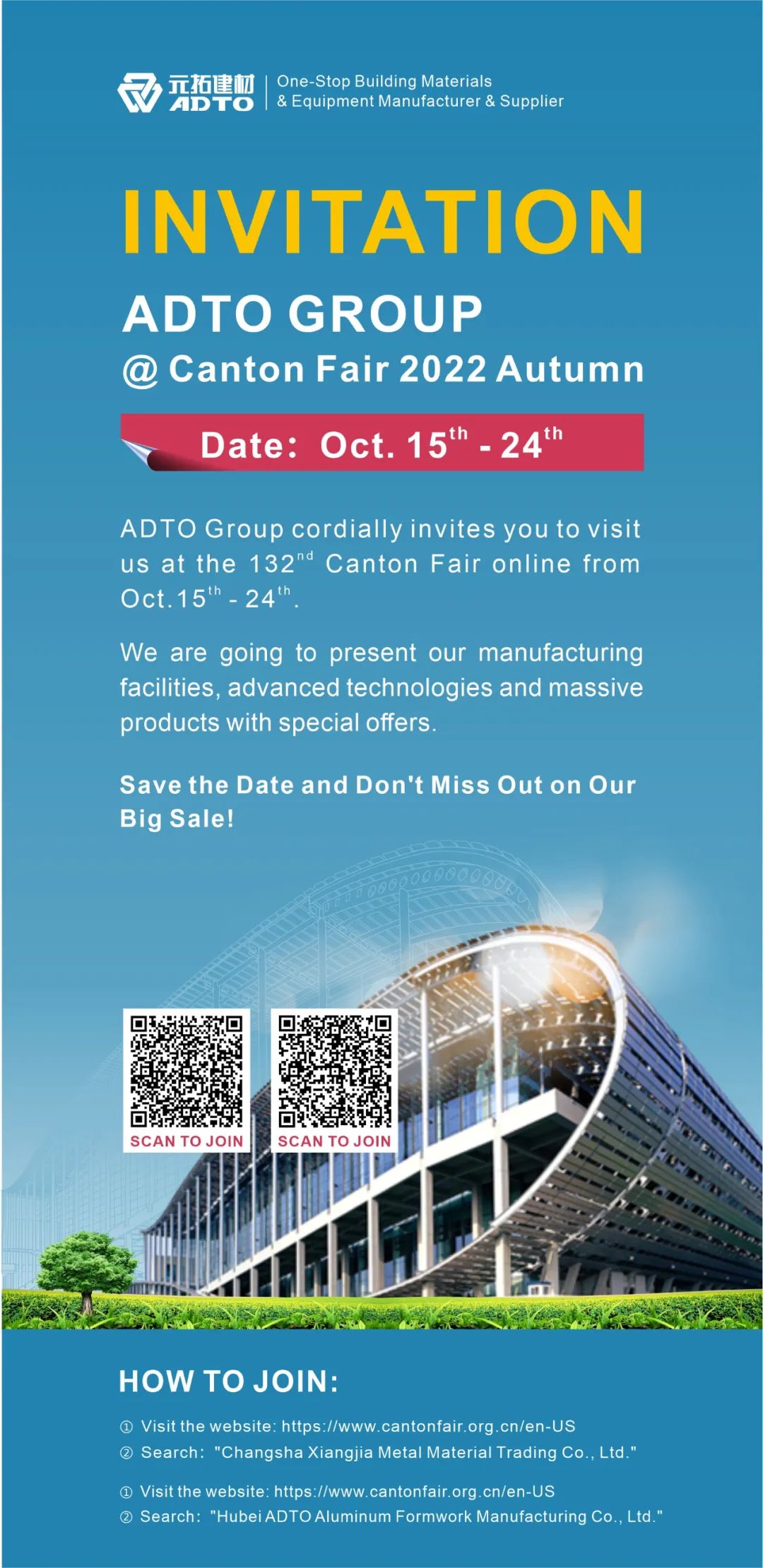 ADTO has been preparing for the 132nd Canton Fair for some time. The head of the exhibition project is working closely with our colleagues to set up a customer-oriented virtual booth to satisfy all the demands. In addition, a 24-hour live streaming room is launched to introduce our manufacturing facilities, cutting-edge technologies, and massive products with special offers. The highlighted products include scaffolding, formwork, aluminum ladder, steel structure products, steel pipes, stainless steel products, lights&lighting, safety nets, rebar couplers, packing straps, etc.
As a world-leading building materials and equipment manufacturer and supplier, ADTO has been equipped with 23 scaffolding production lines, and nearly 300 sets of advanced manufacturing and processing facilities. Partnering with the Canton Fair, ADTO will surely make the customers who join us online feast their eyes and boost their business.
October 15th-24th, we are looking forward to meeting you online.
Related News