How Many Types of Ringlock Scaffolding Steel Planks?
ADTO Ringlock Scaffolding Steel Planks Walk Board
Equip your construction team with the best ADTO Ringlock Scaffold Planks from ADTOMall and ensure their safety. Our ADTO scaffold planks are reliable, robust, consistent, long-lasting, and tough in corrosive environments.
Moreover, scaffold plank is lightweight and durable thereby making way for easy movement to elevated spots. Hence there is no question of every single individual's safety. Scaffold Planks you purchase from ADTOMall are suitable for residential as well as commercial purposes. Hence ADTO Scaffold Planks come with superior quality and can be used for all purposes. Most importantly, it comes in the right weight to handle a maximum of 2 or 3 laborers.
There are a lot of types of scaffold planks for different systems of ringlock scaffolding systems. Following we list some points to find the right solution in choosing ringlock scaffolding steel planks and boards:
1) Originally Europe Layher Allround Type Ringlock Scaffolding Steel Planks are in 320mmx76mm with special shape and C profile and hooks for Ringlock Ledgers of O Ledger and U Ledger.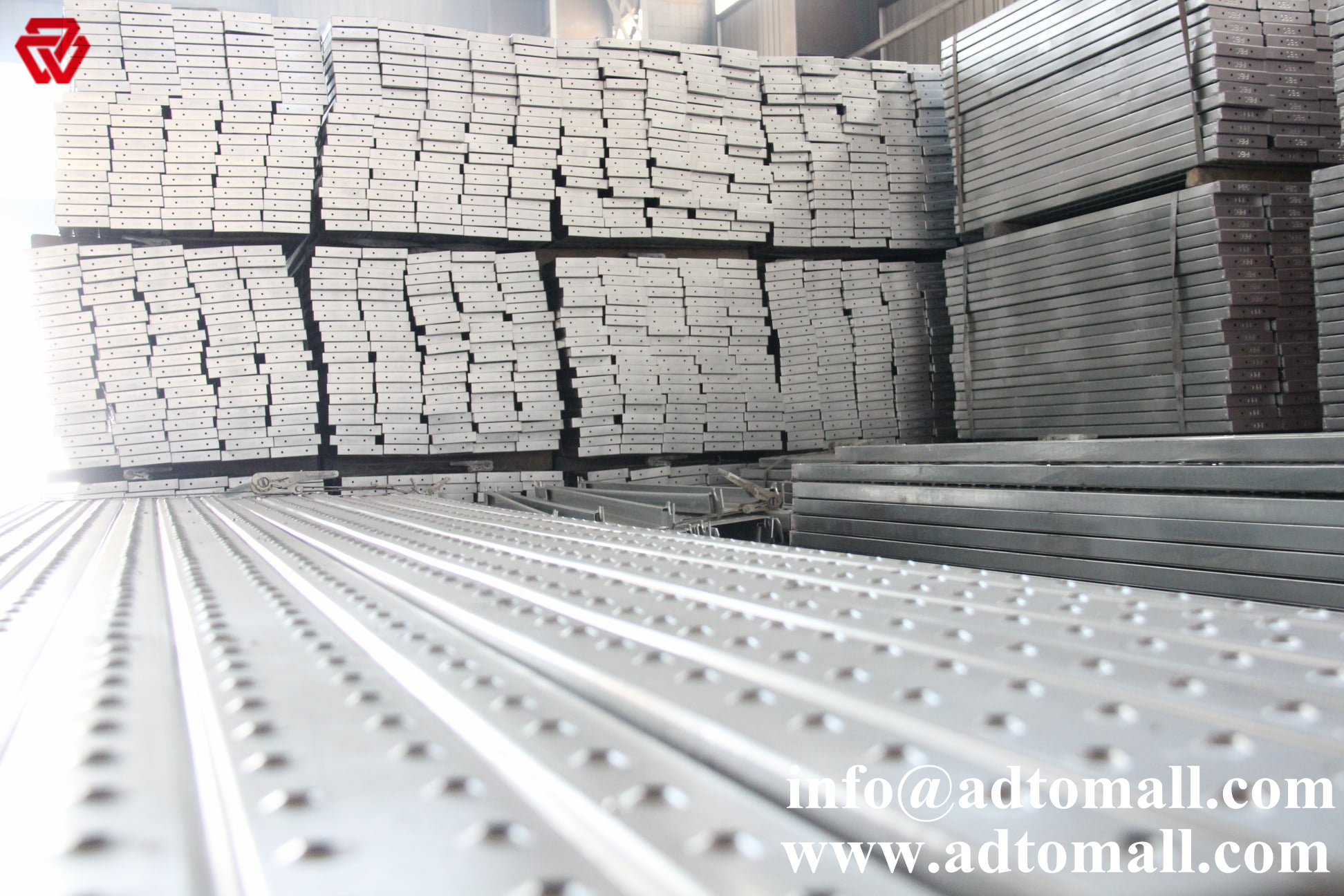 2) Normal type of ringlock scaffolding steel planks with simple square hooks in 230x66mm. Which is used most popular all over the world and most acceptable in most countries? This type of scaffolding steel plank is also used in cuplock scaffolding system.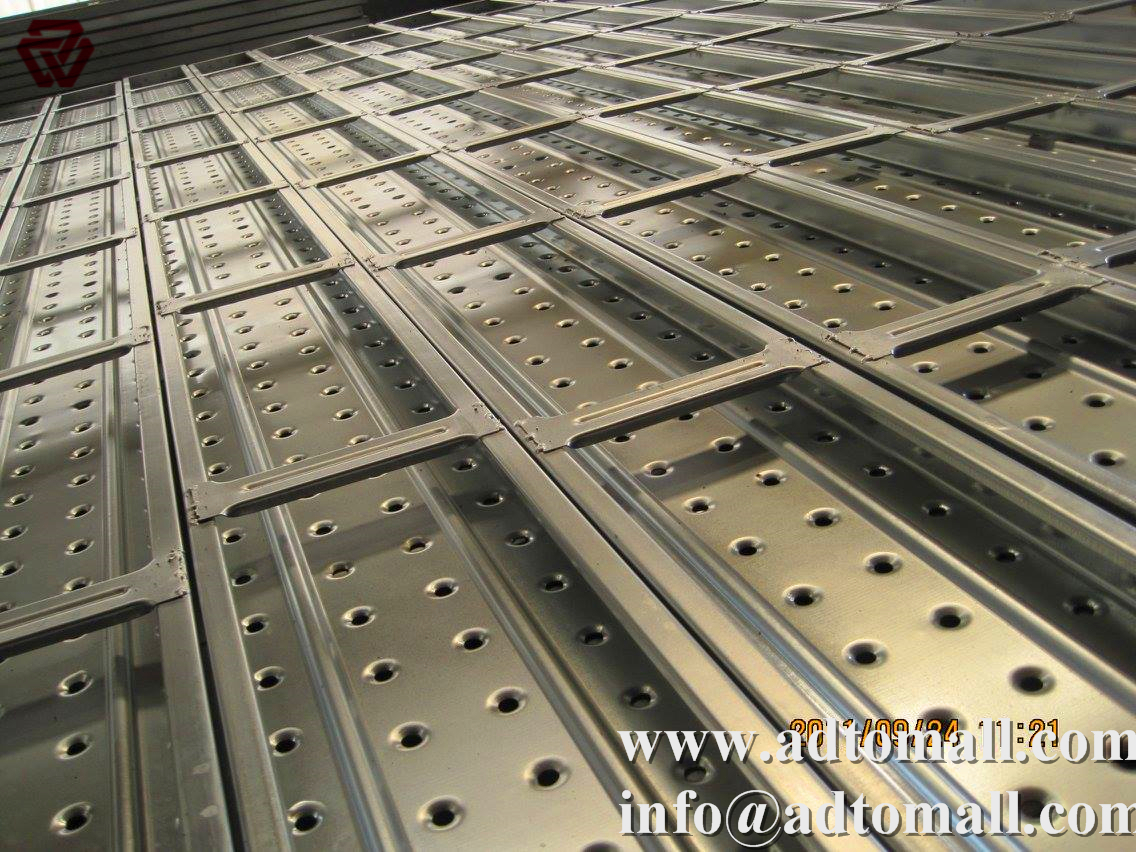 3) Special Shaped Steel Planks with dog ear type hooks and lock pins for pin lock scaffold to the USA in Size of 240x71mm.
4) South American Type of steel plank 320mmx50mm or 300x50mm for U ledgers.
5) Economy steel planks in 240x45mm, 250x50mm with hooks and lock pins.
For more information about ringlock scaffolding planks, pls feel free to contact us.
Related News