China Prefabricated Container Hospital for Coronavirus Was Built in Just A Week
For the outbreak of coronavirus in China, the 25,000-square-meter (30,000 sq yd) Huoshenshan Hospital and the 79,900-square-meter Leishenshan Hospital were built in a matter of days. China's official CCTV broadcaster has been hosting live streams so people can watch the hospitals being built in real-time. More than 40 million people have been watching live streams in China. Cement mixers and container house have found themselves with nicknames like "The Cement King", "Bai Juyi", "Big White Rabbit" and "The White Roller", becoming influencers.on the social network.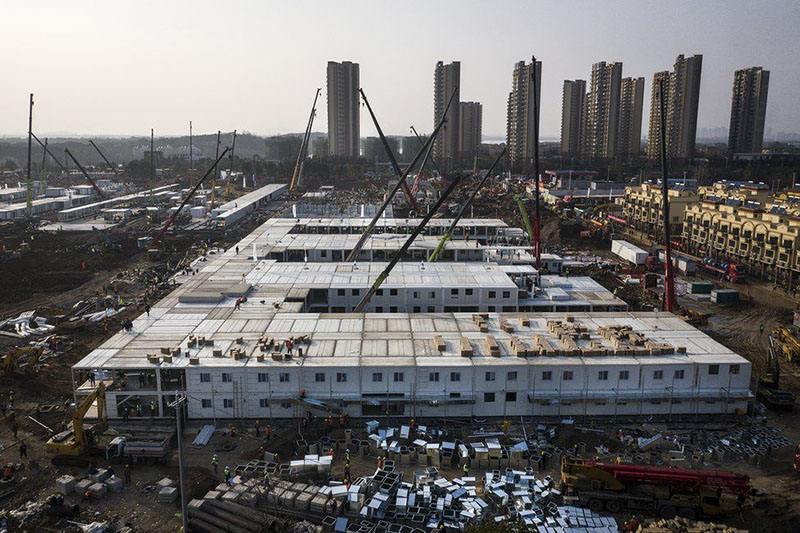 Why the two hospitals can be built in such a short time? The engineering materials & equipment like "The Cement King" and "Bai Juyi" contributed a lot. Today we are going to talk about "Bai Juyi"----Container House.
The main body of two hospitals was constructed in light steel structure, and the ward was built with standard container houses welded by special sections.
Compared with traditional construction structure, container house features:

Convenient to transport, assemble and move; Flexible assembling

Cost-saving and time-saving

The houses can be recycled to reduce construction wastes.

The interior is fully decorated and is ready-to-use.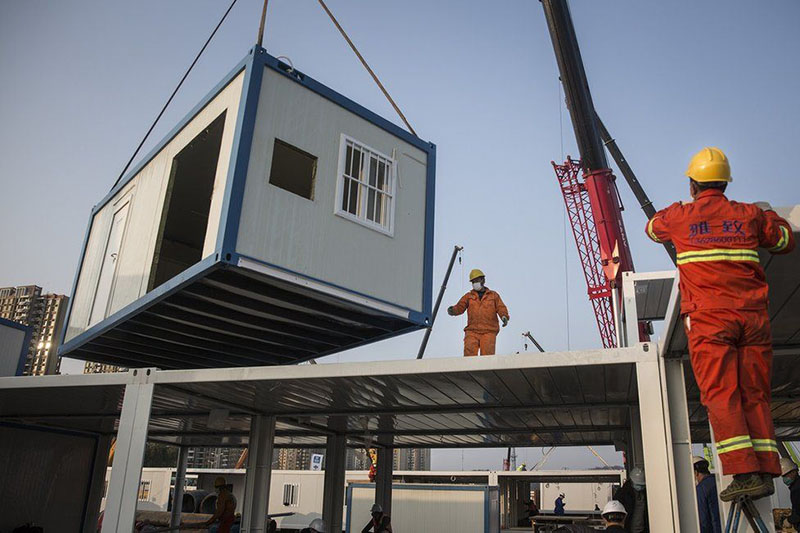 As the spreading of coronavirus pandemic, the steel structure building has become a "dark horse" in the building field because of its huge advantage of energy conservation and environmental protection.
ADTO Group, with 22 years of experience in building materials&equipment industry, has been providing various of prefab houses and container houses directly supplied from the factory. Any interests and demands please feel free to contact us.
Related News