ADTO Ringlock Scaffolding Assists the Reconstruction Project of the Taohua South Road Expressway
The reconstruction project of Taohua South Road Expressway is in Nanchang city, Jiangxi province, where rows of beautiful, neat, stable ringlock scaffolding built a beautiful scenery line.
Taohua South Road Expressway is an important part of Nanchang's "ten horizontal and ten vertical" trunk road network. North from the Jiuzhou Viaduct, South to the Changnan Avenu. The road is about 3.3 kilometers long. The total length of the main viaduct is 2380m, the standard section of the viaduct is 25m wide, 7 upper and lower ramp bridges, an additional pedestrian crossing bridge, one pedestrian crossing tunnel, and one overpass transformation.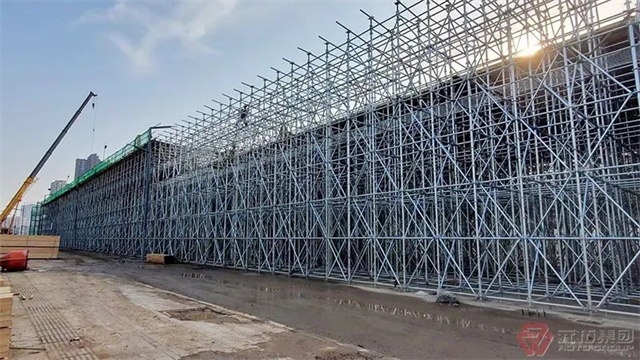 This is another successful application of ADTO ringlock scaffolding products, the project uses about 2,500 tons of ringlock scaffolding, mainly used as support frames.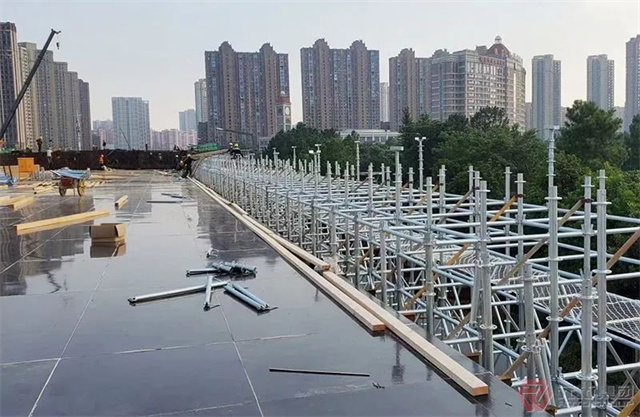 In the renovation project of Taohua South Road Expressway, ADTO will strictly control the safety, quality, and progress of scaffolding through professional and standardized project management in the process, to ensure that the construction tasks are completed as planned, and to ensure the completion of construction tasks as planned.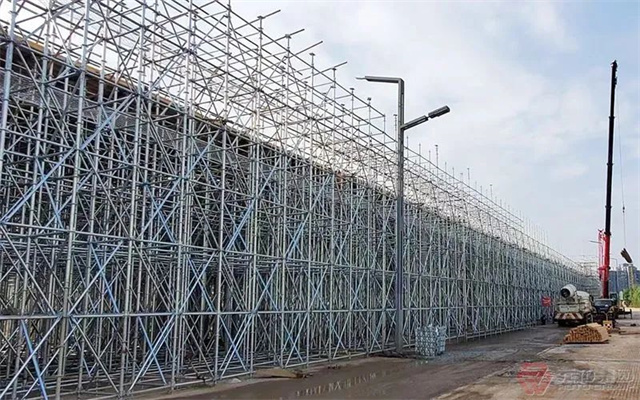 The ringlock scaffolding under the ADTO Formwork & Scaffolding is a new type of scaffolding vigorously promoted by the country. It has the advantages of high safety performance, strong bearing capacity, high installation and disassembly efficiency, and can be recycle for many times. It is favored by the majority of customers. The products have been used in several key projects at home and abroad.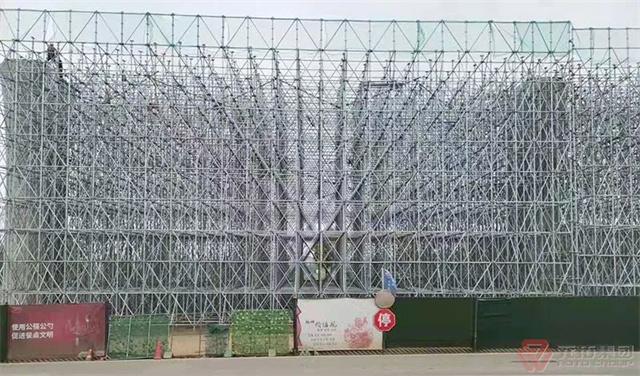 At present, ADTO Formwork & Scaffolding has its own scaffolding production base in Tianjin, with an annual production capacity of 300,000 to 500,000 tons of scaffolding, and has 100,000 to 200,000 tons of scaffolding system supply capacity resources in various provinces.
We sincerely look forward to working with you to create more value for you!
Related News