Why Use Coated PPGI Steel Coil?
1. There are various colors and patterns of PPGI coils to meet different styles and uses.
2. The colorful coatings also make PPGI steel more corrosion-resistant and long-lasting.
3. PPGI steel coil has great processing performance. So you can make coils into different products according to your need.
4. Prepainted galvanized steel coil also keeps the strength of steel, which makes it tough and safe.
5. PPGI coated coil is light in weight so that it is easy to transport and install.
6. Compared to PPGL steel, it is more affordable.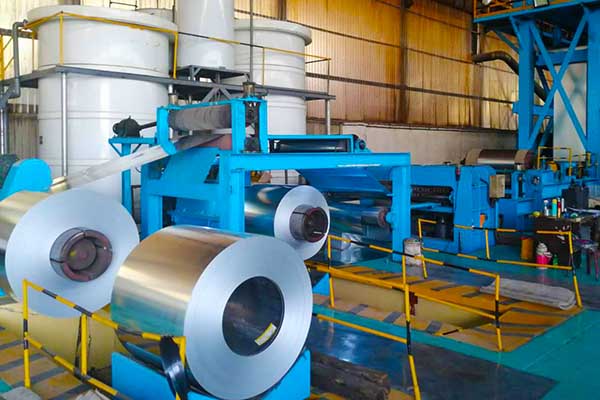 Applications of PPGI Coil
Pre-painted galvanized steel coil can be further processed into plain, profile, and corrugated sheets, which can be used in many areas, for example,
1. Construction industry, such as roofing, interior, and exterior wall panel, the surface sheet of the balcony, ceiling, partitioning walls, windows, and door panels, etc. The PPGI steel is durable and wear-resistant and it will not be deformed easily. So it is also widely used in the renovation of buildings.
2. Transportation, for example, decorative panels of the car, deck of train or ship, containers, etc.
3. Electrical equipment, mainly used to make shells of the freezer, washing machine, air conditioner, etc. The PPGI coils for home appliances are of the best quality, and the production requirements are the highest.
4. Furniture, like wardrobe, locker, radiator, lampshade, table, bed, bookcase, shelf, etc.
5. Other industries, such as roller shutters, advertising boards, traffic signboards, elevators, whiteboards, etc.
Related News