What is Scaffolding Ladder Beam and How Does It Work?
A scaffolding ladder beam, resembling a ladder, composed of a pair of tubular members connected by struts. There are two kinds of scaffolding ladder beam manufactured by ADTO GROUP: galvanized steel ladder beam and aluminum ladder beam.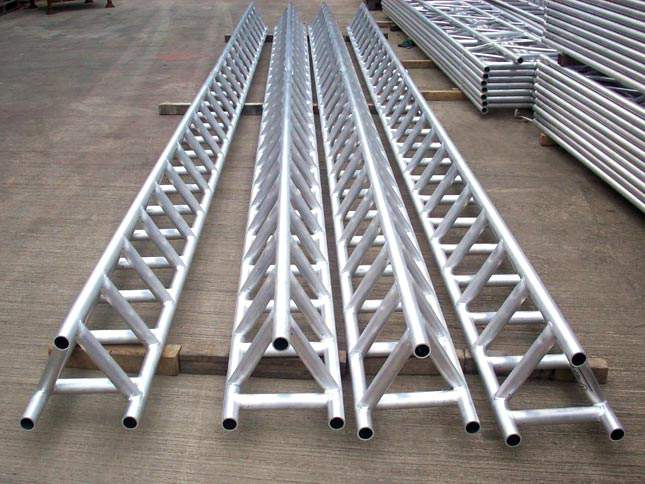 The steel ladder beam is manufactured with high strength steel. Then through the process of zinc-coating or hot-dipped galvanization, the steel ladder beam will have the best performance in anti-rust and corrosion resistance. But with a long time using, the zinc-coat will be worn out, the steel under the zinc-coating may be rusted and corroded without its protection.
While aluminum ladder beam for scaffolding is manufactured with aluminum alloy. Aluminum alloy has perfect characteristics of anti-rust and corrosion-resistant.
The ladder beam plays an important role in the scaffolding system. Scaffold ladder beams have a wide range of uses and can also be used to form part of a more complex structure.
Ladder beams for sale manufactured and supplied by ADTO Mall Scaffolding & formwork supplier are available in a range of lengths from 610mm to 8000mm (2ft to 26.5ft). We can also supply varying widths made to your specific requirements.
ADTO Mall Scaffolding & Formwork Manufacturer can supply steel scaffold ladder beams and aluminum ladder beam for scaffolding.
You can take a look at some of our official website, to see the full capabilities of Ladder Beams manufactured and supplied by ADTO Mall scaffolding & formwork manufacturer.
Please contact us for the latest prices and availability.
Related News