ADTO Business Union Cooperated with Dozens of Domestic TOP Companies in Ceramic Tile Field
In the field of ceramic tiles, ADTO Business Union has reached strategic cooperation with dozens of domestic TOP companies. Brands include Marco Polo, Dongpeng, Hongtao, Zhaobang, Champion, Nobel, Xinzhongyuan, Mona Lisa, Asia, San Baolong, Shunhui, etc., provide one-stop service of ceramic tile products for real estate developers, builders and other customers, to achieve effective integration of resources, sharing and win-win.
Marco Polo tiles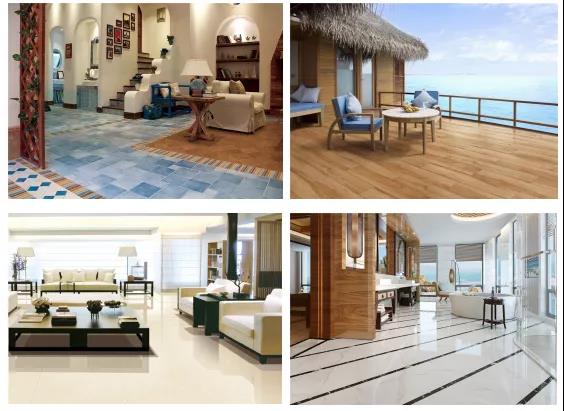 Foshan Xinzhuoyue Building Materials Co., Ltd. (Xinzhuoyue Building Materials for short) was established in 2001. It is a professional marketing management organization responsible for the development, establishment, development, service and management of the sales network of "Marco Polo" brand tiles in Guangdong and most parts of Guangxi. . At present, it has more than 20 self-operated stores, more than 60 "Marco Polo" distribution stores, more than 90 "Marco Polo" exclusive areas, and the product display area exceeds 100,000 square meters.
Xinzhuoyue Building Materials ranks among the top three national Marco Polo professional sales organizations under Aesthetic Group and has been named Marco Polo "Diamond Customer" for twelve consecutive years. In the various regional markets under its jurisdiction, whether it is the construction of specialty stores, channel development, sales, and service, or business management model innovation, it is ahead of its competitors, has obvious advantages, and has the overall strength to compete for the first place in the local area.
Dongpeng tiles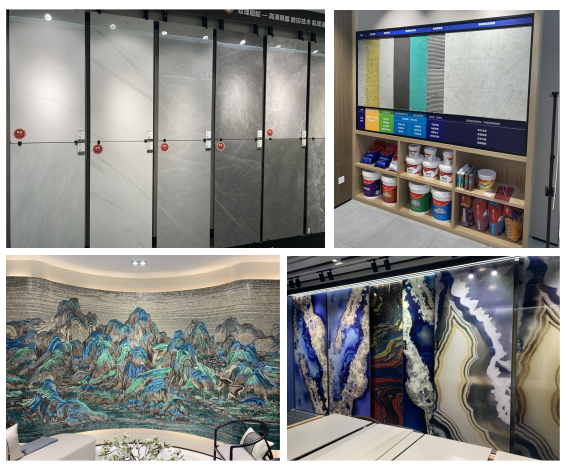 Guangdong Dongpeng Holding Co., Ltd. (referred to as Dongpeng Group) was founded in 1972. It is a one-stop service provider for the industry as a whole. With 10 major home furnishing production bases, more than 6,000 specialty stores, and 50,000 professionals, the products are widely used in high-end landmark projects around the world, such as the Beijing Olympic venues, the National Grand Theater, the Empire State Building, etc.
Dongpeng Group has participated in the drafting of more than 30 ceramic tile and bathroom product standards and has successively obtained 955 national patents. It is a leader in ceramic product systems such as vitrified tiles, glazed tiles, antique tiles, curtain wall tiles, sanitary ware, crystal porcelain, etc. Advantage.
Zhaobang tiles
Zhaobang·1018 Ceramic Tile was established in 2007 and is one of the core brands of Shuncheng Ceramics Group, which has the reputation of "China Ceramics Aircraft Carrier". Over the years, with strong comprehensive strength and differentiated competitive advantages, it has maintained rapid and stable market development and has strong market competitiveness in the ceramics industry.
Zhaobang Ceramics has three production bases, covering an area of more than 4,000 acres. It is mainly engaged in ceramic tile products. It has a large-scale automatic roller kiln production line in China. The annual output of various high-end wall and floor tiles exceeds 100 million square meters. The products have passed ISO9001:2008. There are dozens of authoritative certifications such as quality management system, ISO14001:2004 environmental management system, adopting international standard products, China's environmental product certification, and China's national compulsory product 3C certification.
Hongyu Ceramics
Guangdong Hongyu Group Co., Ltd. (Hongyu Group for short) was founded in 1997 in Foshan, the "Millennium Pottery Capital". After more than 20 years of steadfast progress, it has now developed into a ceramics industry, real estate, cultural and creative industries, A large-scale modern enterprise group co-developing tourism industry.
Hongyu Group has successively built four large modern production bases of Hongyu, Hongtao, Hongwei, and Honghai in Foshan, Qingyuan and other places, and successively launched five major production bases: Hongyu, Hongtao, Wells, Kamiya, and Italto Ceramic brand, specializing in the production and sale of polished porcelain tiles, glazed tiles, antique tiles, fully polished glazed ceramic tiles and square tiles.
ADTO Business Union, with 23 years of domestic engineering projects and 15 years of international trade experience, shares a large number of global customer resources, project resources, and sales partners with industrial chain partners, and cooperates to establish joint ventures, and focus on joint ventures or strategic partnerships Partner development is based on "recruiting partners for sales, supplemented by self-operation", and the four major business lines of domestic projects, domestic channels, international business, and self-media are simultaneously advanced to help companies easily sell globally.
Related News