Scaffolding Suppliers in Vietnam
Scaffolding industry in Vietnam is growing at a high speed.
Vietnam has remarkable development prospects in the steel industries according to the Vietnam Steel Industry Report. And also, Vietnam is one of the fast-growing markets in the scaffolding and steel industry, but Vietnam's steel industry is still facing many difficulties.
One of the difficulties is that Vietnam's steel production can not meet its domestic market demand. Therefore, Vietnam's construction project still relies on imports, which means they keep importing construction equipment like scaffolding and cement mixers, formwork, and accessories, However, there are still many scaffolding suppliers and manufacturers in Vietnam as below.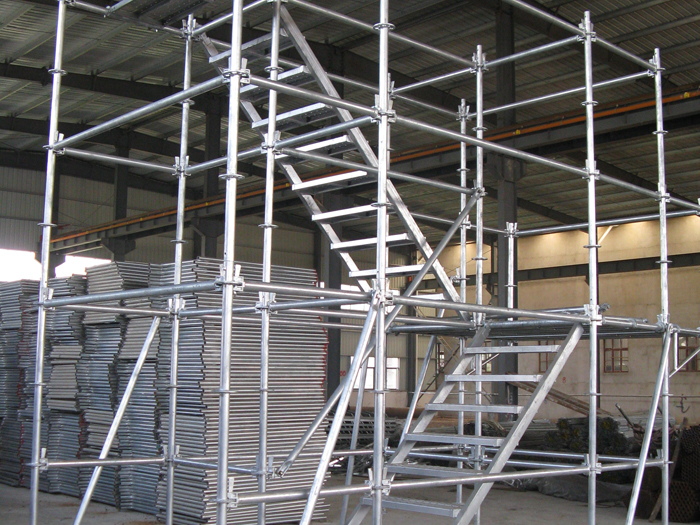 SAKI CORP
Saki Corp, established in 2003, was located on the 7th Floor, K&M Building, 33 Ung Van Khiem, Ward 25, Binh Thanh Dist, Ho Chi Minh City, Viet Nam.
HUNG VIET CUONG CONSTRUCTION EQUIPMENT SERVICE TRADING PRODUCTION COMPANY LIMITED
Together with the experienced consultants and customer service team, they are enthusiastic and energetic. They ensure that ready to consult and explain all the questions of customers about technical standards, and help customers choose the most suitable products for each contractor's needs.
PERI Vietnam Co., Ltd
As a famous TNC, Peri group was founded in 1969, headquarter in Weissenhorn, and their branch in Vietnam is located on Floor 1, HB Tower406 Ung Van Khiem Street Ward 25, Binh Thanh District Ho Chi Minh City, Vietnam. With decades years of development, Peri becomes a well-known scaffolding supplier. In Vietnam services, Peri can offer the whole construction process depending on the customer's requirement. Whatever form-work, scaffolding systems, and panels, they are very professional. Moreover, they offer featured products like CB systems and VT slab tables as well.
QH plus
With the slogan "building a safe life", QH plus is a high-speed developing scaffolding company. Located in 129 Dien Bien Phu Street, Ward 15, Binh Thanh District, HCMC. As reported by QH plus official website, the first Quang Huang Steel Trading Co.Ltd was established in February 2006, and they only used 3 years to expand their business worldwide. In November 2009, they entered Osaka Japan and had their first overseas branch there. The best shot on their profile is they had built the highest building in Vietnam at the moment which is the erecting landmark 81.
Hoa Phat
Established in August 1992, Hoa Phat had around 30 years of experience in the construction machine industry. The location of the Hoa Phat group is 66 Nguyen Du, Nguyen Du Ward, Hai Ba Trung District, Ha Noi City. As stated by Hoa Phat, they have a total of more than 25,000 employees and became one of the Top 50 largest enterprises in Vietnam. They're involved in agriculture, steel products, real estate, and iron fields Also, with more than 8 million tons of steel, Hoa Phat shares one-third domestic construction steel market in Vietnam.
Black Cat Insulation Technical Joint Stock Company
Black Cat JSC was established in 2013, located in Road 6, Dong Xuyen industrial zone, Rach Dua Ward, Vung Tau City, Vietnam. The services of Black Cat JSC include scaffolding, painting, and insulation. Black Cat JSC scaffolding system in BS 1139 standard mainly by using in Marine and offshore, industrial and building construction projects. The insulation includes both hot and cold insulation, metal cladding, and insulation accessories. From the information on their website, they have accomplished more than 500 projects and operated with customers from 12 countries.
Nguyen Khang
Nguyen Khanh co.LTD was founded in September 2009, located in 612 Tỉnh lộ 43, P. Tam Bình, Q. Thủ Đức, TP. HCM. NK always pays attention to product quality and construction equipment, so they use modern production lines to provide regional customers with a series of high-quality products. Therefore, MK's products have advantages of stability and safety, primarily including H-frame scaffolding, screw jack, steel boards, scaffolding staircase, scaffolding diagonal brace, and scaffolding standards.
UTRACON VIETNAM
Utracon's headquarter was established in 1998, and Utracon Vietnam Co., Ltd as the Utracon's branch in Vietnam was established in 2008 as a 100% foreign-invested company with Head Office located in Ho Chi Minh City and Representative Office in Hanoi. With a wide range of services, Utracon Vietnam includes post-tensioning, (especially buildings and bridges), repair&strengthening, heavy lifting, and sliding. Their products include stay cable systems, geotechnical production, bearings and expansion joints, and prestressing threaded bar systems. Also, you can find the ISO certificate On the Utracon Vietnam CO.Ltd official website.
LTC FILM FACED PLYWOOD_FORMWORK & SCAFFOLDING
Ltc is the Building Materials Trading Joint Stock Company, is located in No. 8 Nguyen Cong Hoan, Ward 7, Phu Nhuan District, Ho Chi Minh City. In the scaffolding field, their products mainly concentrated on the accessories like wing nuts and screw jacks. However, they also offer wooden boards like LVL pallet plywood for interior design.
Viva-Blast (Vietnam) Co. Ltd
Vivablast Headquarters was founded in 1994 and is located in Lot B1, Street No. 2, Binh Chieu IZ, Binh Chieu Ward, Thu Duc City, HCMC 70000, Vietnam. The services of Vivablast Co.Ltd have more than 25 years of experience in major regional industrial projects. In Viva Blast, you can find services of fabrication solutions, access solutions, insulation solutions, and protection solutions like wrapping protection, passive fire protection and waterproofing. The basement is in Vietnam, but they also have their overseas branch in Southeast Asia countries like Thailand.
Related News