The rebar cold forging upsetting machine is mainly used for construction of ribbed steel bar rolling straight thread head, it is an important equipment of steel bar connection.
The rebar cold forging upsetting machine use the cold heading principle to make the steel end for plastic deformation, diameter increased 4-6mm, and then processing thread.
Specification
1. Range of application: 16mm-32mm
2. Voltage: 380V
3. Maximum working pressure: <=25MPA
4. Total power of electric (al) motor: 7.5KW
5. Out Dimension: 1550*570*1100mm
6. Weight: 950KG
Feature
1. It can process steel bars with diameter ranging from 16-32mm.
2. It greatly improves the tensile strength of the joint.
3. High efficiency, can produce 300-500 pieces per machine.
4. Environmental protection, safety, economy,low cost.
Processing Step
The ends of the bars to be joined are cut square and enlarged by cold forging to increase their core diameter and so ensure that the joint is stronger than the bar. The couplers are usually supplied attached to the reinforcing bar.
1. First use the upsetting machine to thicken the end of the rebar end.
2. Then use the steel bar threading (cut) machine to make thread on the end of rebar's.
3. Connect the two rebar end with the upsetting rebar couplers.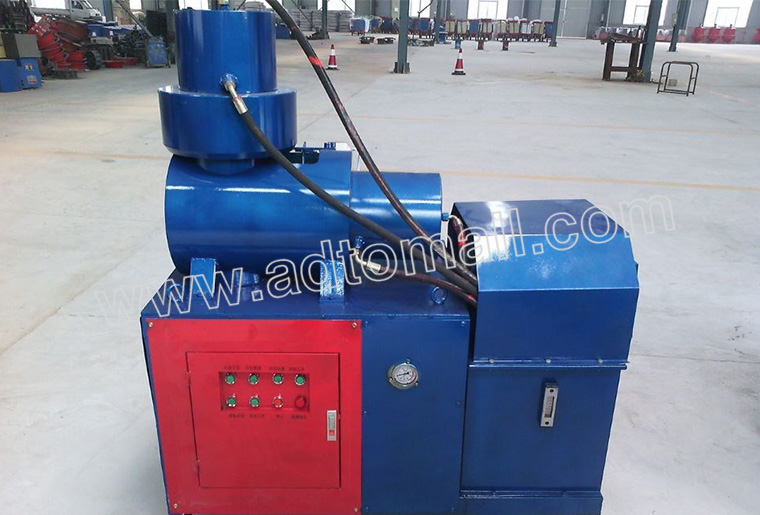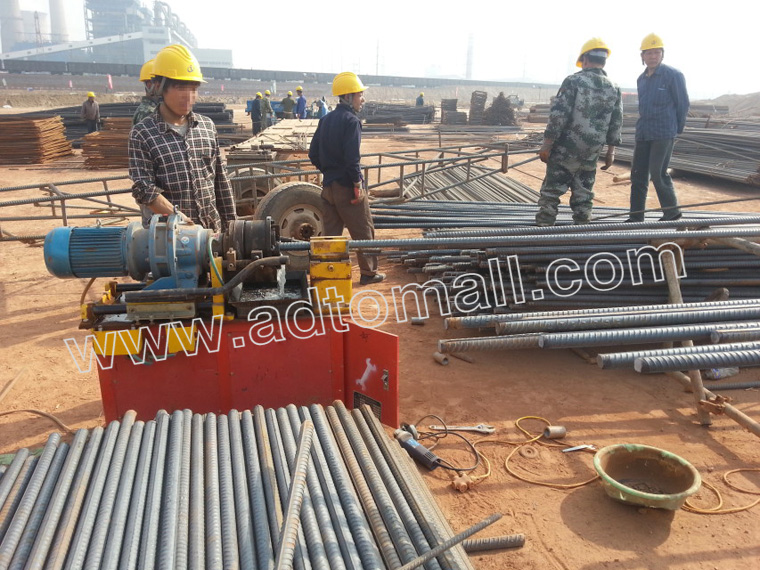 ADTO Industrial Group, Co., Limited, founded in 1998, ADTO is a leading building material supplier and manufacture in China, centering on R&D, producing and selling of building material of scaffolding, aluminum formwork, fastener and coupler, integrates business of steel, logistic and wire & cables service. The group has more than 10 subdivisions and four manufacturing bases, possessing the right to import and export with business coverages spanning over more than 50 places and areas. Over 5000 international big buyers keep ADTO as their long term business partner.
1. Experience: Founded in 1998, more than 17 years in construction materials manufacturing
2. Product Idea: Quality decided to safety, safety is the hard truth.
3. Certifications: ISO, CE, SGS, BV
4. Production base: Four factories, more than 400,000 square meters
5. OEM or Customized Service is available.
Person: Ms Zheng
Email: Info@adtomall.com
Tel: 86-731-89925505
Skype: ADTOMall
Address: HuNan,China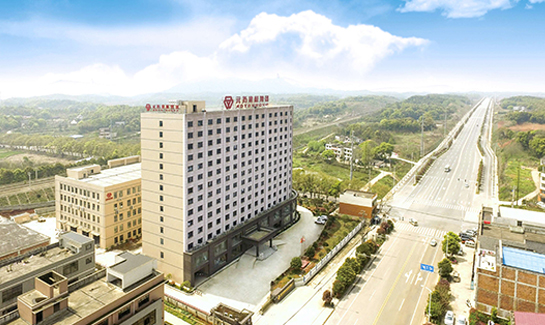 More detail, welcome to send inquiry.