Flat pack container house is a form of house using steel intermodal containers as structural element. The use of containers as a building material has grown in popularity over the past several years due to their inherent strength, wide availability, and relatively low expense. Homes have also been built with containers because they are seen as more eco-friendly than traditional building materials such as brick and cement.

Features:
★Water leakage prevent: Water-Tight Container House is our most competitive product.
★Affordable & Practical: According to the different levels of economic development and the weather conditions, different options of budget and design are available.
★Flexible Combination: Stand alone, or combined horizontally to create big open space, or stacked vertically up to 3 stories.
★Fast Assembling: Averagely 4 workers can erect 1 container within 3 hours. The container also can be assembled in factory and then transferred to the site.
★Safe Stability: Framing with light steel structure and adopting the splicing of wall panels, the building has excellent thermal and sound insulating performance, seismic resistance to 8 degree, wind resistance to 11 degree.
★Cost Efficient: First class material, reasonable price, once and for all investment, low requirements for base and short completion time make it cost efficient.
★Easy Transporting: 4 units can be packed as a 20' shipping container, which can save 3/4 freight cost; and 6 units can be packed into a 40'high-cube shipping container.
★Repeatable Use: Under normal circumstances, the container house has long performance life up to 20-30 years, also it can be disassembled and re-erected on another site.
★Environment friendly & Economical: Reasonable design makes it reusable. The reusable character makes it environment friendly and economical.
Standard Product Specification
Length (mm)
5900/5800
Width (mm)
2440/2350
Height (mm)
2896/2910
Roofing
Flat-pack with drainage system
Buliding Floor
less than 3 layers
Standrad Design Parameter
House Lifetime
20 years
Ground Load Capacity
20KN/ m²
Roof Load Capacity
1.0KN/ m²
Wind Resistance
0.6KN/ m²
Earthquake Resistance
Grade 8
Structure
Coner Fitting
Q235# galvanized steel
Roof Main Beam
Q235# galvanized steel
Roof Minor Bean
Q235# C-galvanized steel
Bottom Main Beam
Q235# galvanized steel
Bottom Minor Beam
Q235# C-galvanized steel
Finish Painting
Electrostatic Powder Coating
House Covering
Roof Sheathing
0.5mm galvanized color steel board
Thermal Insulation Board
50/100mm Glass Silk Waddings with one-side of aluminum foil
Color Steel Ceiling
0.4/0.5mm galvanized color steel
Floor
Decorated Surface
PVC floor / plastc floor/ wooden floor
Basing Pancel
15mm MGO/19mm fiber cement board, density ≧1.5g/cm³
Thermal Insulation Board
50/100mm Glass Silk Waddings with one-side of aluminum foil
Back Cover Steel Board
0.3mm color steel board
Wall
EPS Color Steel Composite Board
50/75mm color steel board
Sandwich Board
50/75mm rock wool board
Flashing Part
50/75mm clad pancel-S kerve
Ceiling
Colorbond Ceiling Tile
W200mm/W831mm Ceiling tile
Edge of Ceiling Tile
Powder Coating steel
PVC Ceiling
PVC pancel + PVC corner + ceiling keel
Door
Size (mm)
840*2030mm
Material
Steel
Window
Size (mm)
930*1100mm / 1130*1100mm
Frame Material
plastic stee with frame, 50/75mm pancel
Glasses
4mm double glass
Electrical System
Voltage
220-240V
Wire
Total 4²RVV / socket 4²RVV / ordinary socket 2.5²RVV, lighting switch 1.5²RVV
Leakage Protection
Leakage protection
Light
2 sets of single-tube fluorescent lamps
Electrical Socket
3pcs 10A /5 holes, 1pcs 16A /3 holes
Water Pipe
Water Pipe(input)
PPR
Water Pipe(output)
PVC/UPVC
All of our equipments & accessories are basing on ISO.
Quality Assurance
①Control from production process:
We provide customized service
②Control from material:
-All bolts and screws are international standard
-Galvanized steel sheet, material
-Panel: Galvanized steel sheet +twice primer + paint twice
-Insulation materials: EPS \ PU rock wool
③Control from inspection: Final inspection before loading
in random checking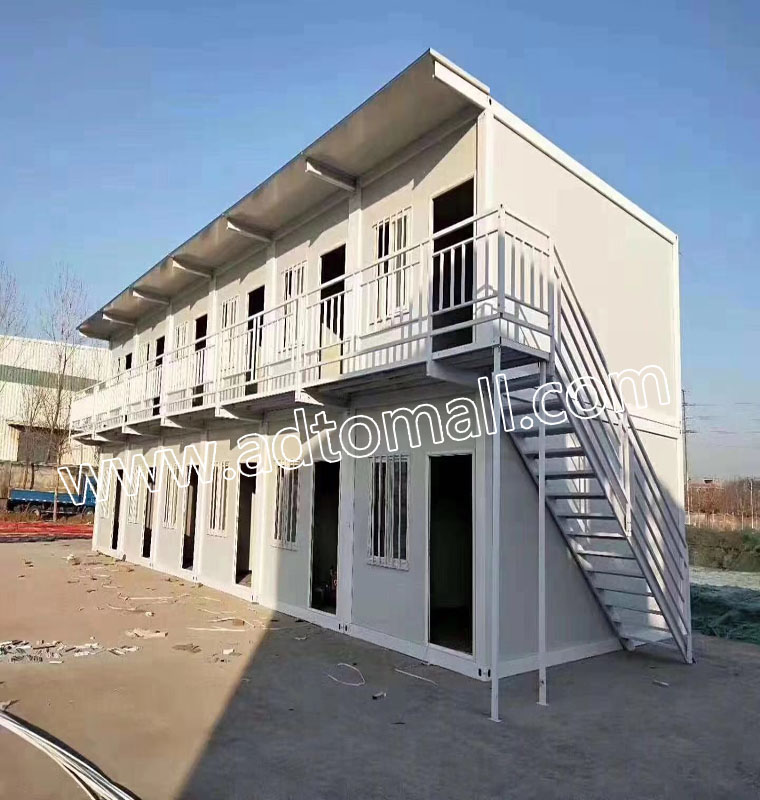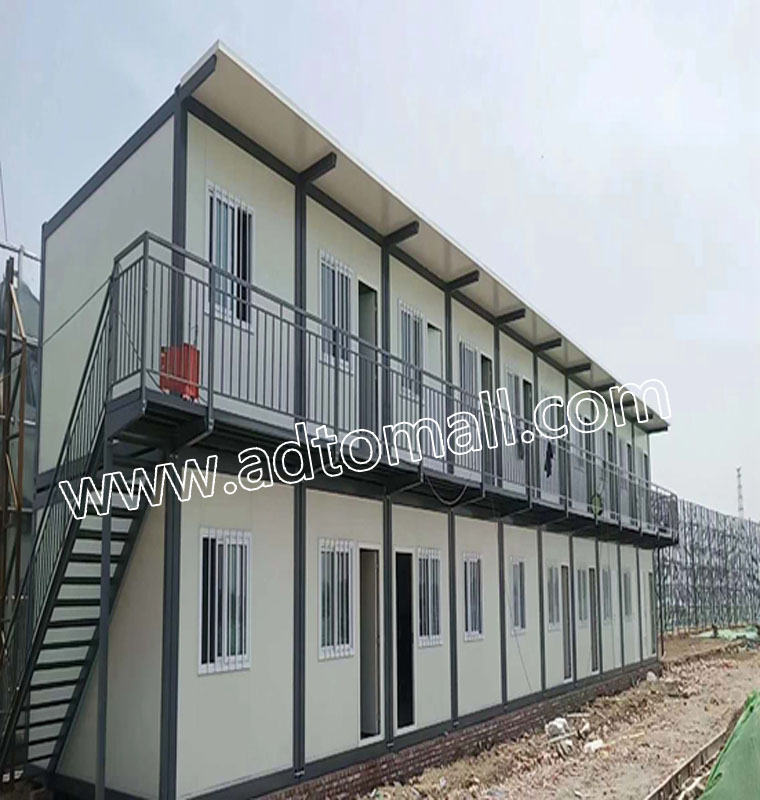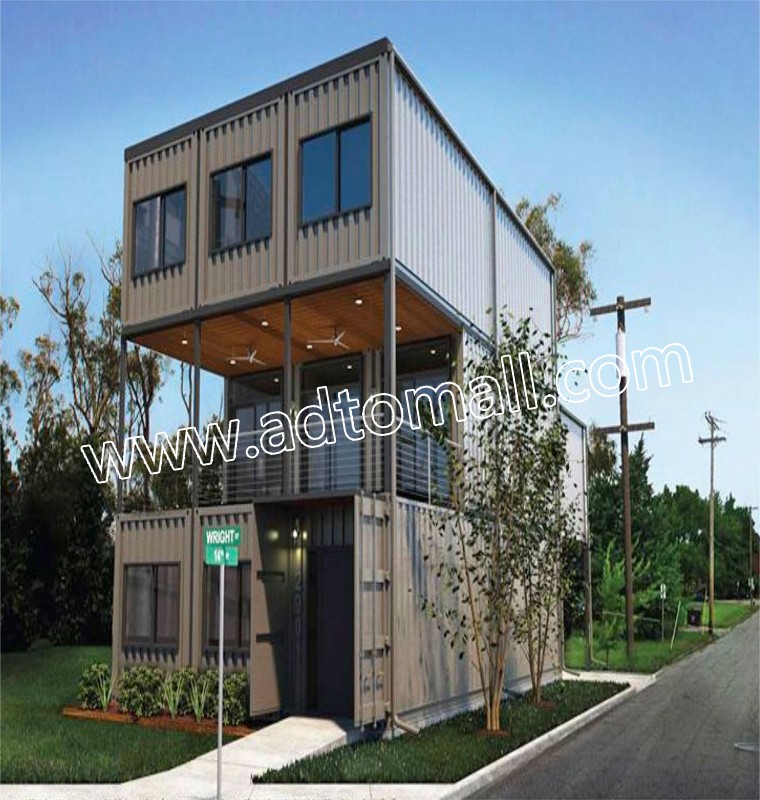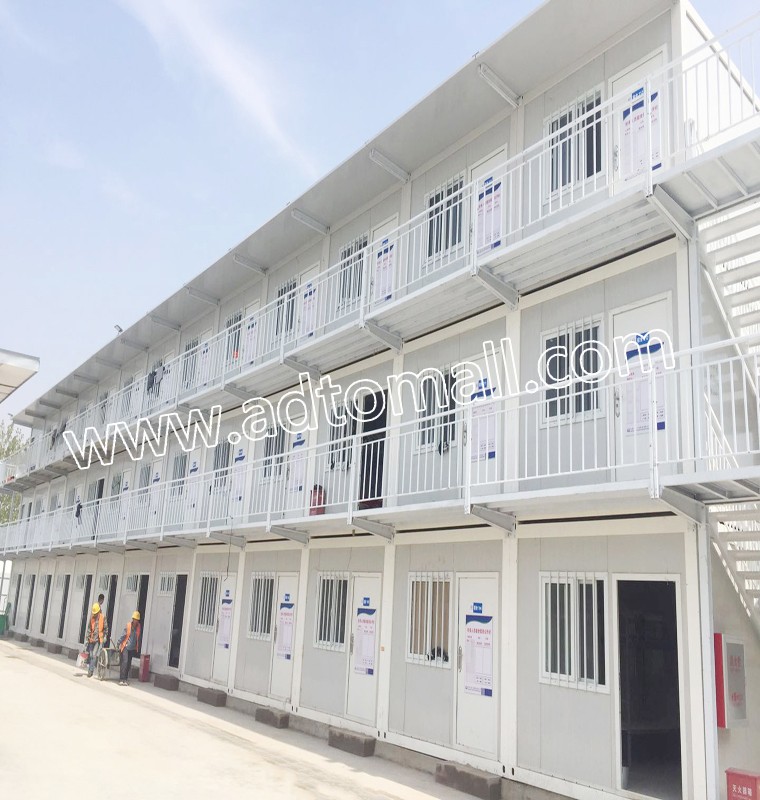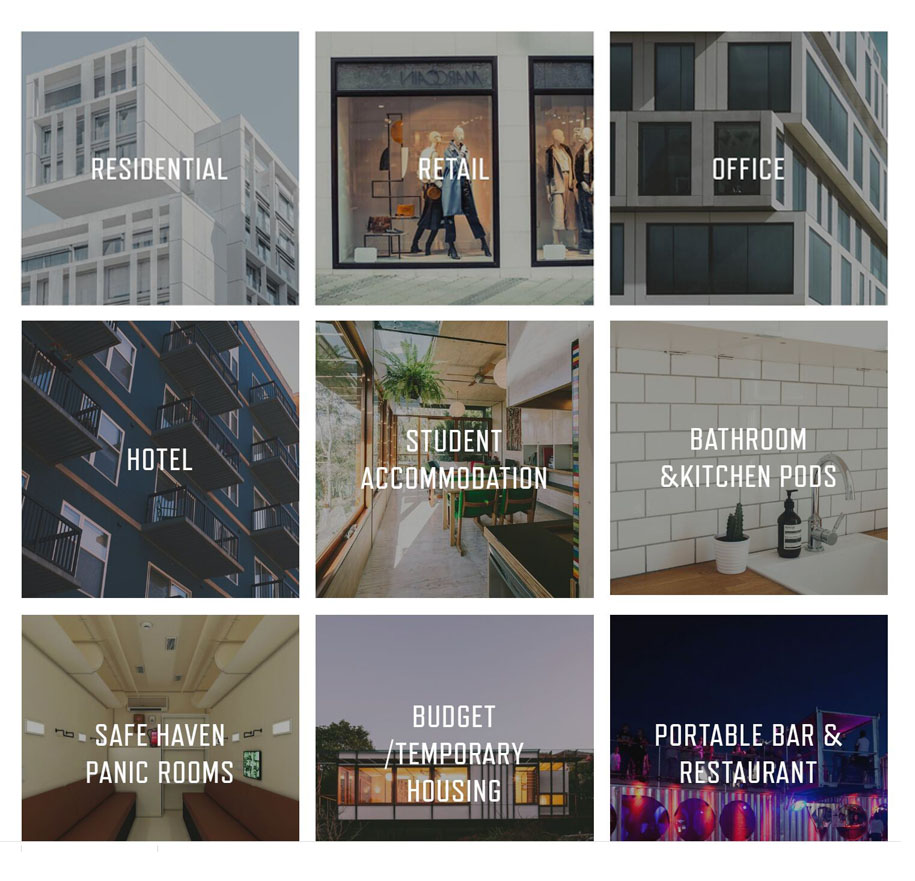 CONTAINER HOUSE INSTALLATION STEPS
STEP 1 – TRANSPORT THE MODULAR STACK TO THE REQUIRED LOCATION
STEP 2 – SINGLE MODULAR UNIT READY FOR ASSEMBLY
STEP 3 – LIFT THE ROOF AND REVEAL THE FULL KIT
STEP 4 – ASSEMBLE THE CORNER POSTS AND ROOF
STEP 5 – SLIDE IN THE PANELS AND CONNECT THE WIRING
STEP 6 – FULLY ASSEMBLED MODULAR UNIT READY FOR USE